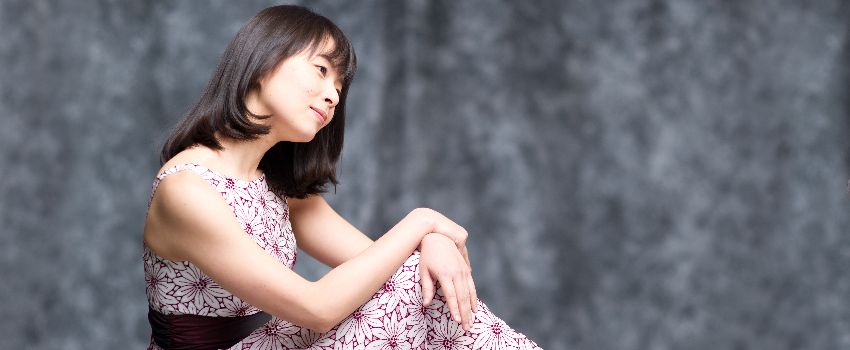 About Naoko Ichikawa
About
Official Profile


桐朋女子高等学校音楽科、桐朋学園大学音楽学部演奏学科ピアノ専攻卒業。

在学中より学内外のコンサートに多数出演。第一回21世紀ピアノコンクール第1位、
第十八回園田高弘賞ピアノコンクール入賞等、コンクールにおいても高い評価を得る。
2004年よりロシア国立モスクワ音楽院へ留学。 2006年・パリにて開かれた
スクリャービン記念国際ピアノコンクールにおいて第1位優勝・特別賞を授与される。 その演奏は、スケールの大きな音楽性と豊かな音色を高く評価され、ソロリサイタルの他、国内外の 演奏家やオーケストラとの共演、「ピアノを楽しむ」トークコンサート、朗読・ダンス・ パーカッションとの競演、ワインや食とのコラボレーションコンサート等、幅広くファンを 獲得している。

近年は子供の為のミュージカルの委嘱作曲・演奏も行っており、神奈川芸術劇場KAAT等での公演の他、 保育園・幼稚園への出張公演も担っている。



Naoko Ichikawa is a distinguished Japanese pianist.
She was born in Tokyo, received her first piano lessons when she was five.
Ichikawa studied under the famous Mikhail Voskresensky at the Toho
Gakuen School of Music (Department of Music Performance) and the
Moscow Tchaikovsky Conservatory and was selected to perform at lots of
concerts in Japan.

She is a prize winner since her first year of Toho Gakuen Music High
School: First prize, 1st Piano Competition of 21st Century (Japan,1997),
prize winner, 18th Takahiro Sonoda Piano Competition (Japan,2002),
and First prize and special prize,International piano competition "Alexander Scriabin" (Paris, 2006) and so on.

Ichikawa is an excellent and unique musician. Both of her audience and
costars have admired her great scale of artistic sense and rich tone.
She has presented solo concerts, piano duo, chamber music and
accompaniments, gaining deep trust from her costars and patrons.

Since 2009, Ichikawa was a lecturer at the Tokyo Nikikai Opera Institute
for two years. She performed the orchestra part of the opera
"Tosca" (Tokyo Opera City Concert Hall, 2010) arranged for one piano
and it produced a sensation.
Ichikawa is currently broadening her activities for composing and
performing commissioned musical work for children, improvising
together with reading aloud, dance, percussion and so on, obtaining
wide range of admirers beyond lovers of music.
She studied piano under Emiko Itoh, Chie Okabayashi, Nobuyoshi Kato
and Mikhail Voskresensky.